The Ultimate Guide to Cooking Up the Best Work Celebrations in Australia!
Monday, September 4, 2023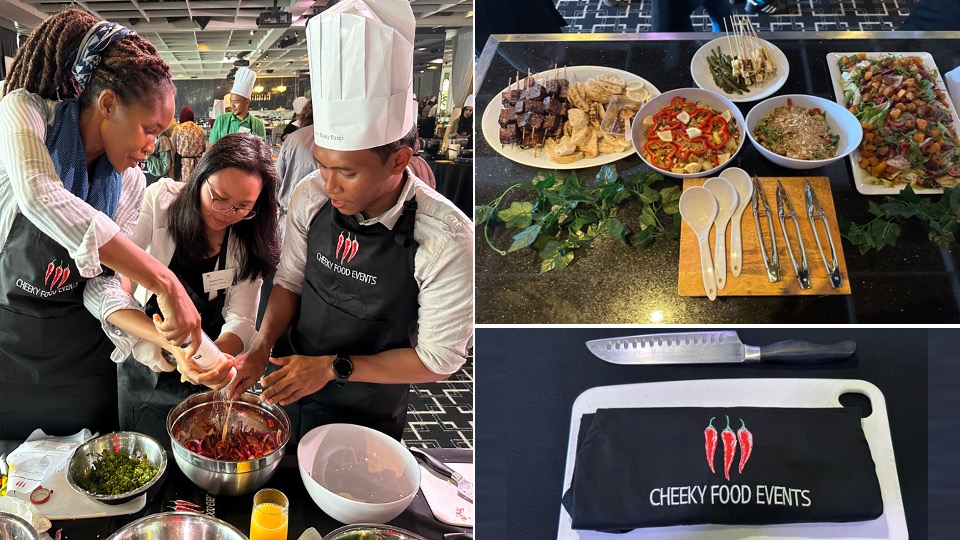 Australia, with its sun-kissed beaches and diverse culinary scene, is hands-down one of the best places to throw a work party. But how do you ensure your work celebration is more "epic BBQ" than "bland office lunch?" As the brains behind the 'Cook up the best fun' slogan, we've got the spicy details for you. Ready, set, let's sizzle!
1. Dial Up the Aussie Vibes!
Australia's not just about kangaroos and didgeridoos. Dive deep!
Beach BBQ: Sun, surf, and snags? Yes, please! Get your team down to the beach for a classic BBQ. Just remember to slip, slop, slap!
Vineyard Frolics: Who can say no to wine? Take your team to wander the vineyards. And hey, after sipping some fine wine, challenge them to a fun cooking showdown.
Outdoor Adventure: Take a break from the screen and get out into the wild! Nothing says bonding like enjoying the rugged beauty of the Aussie bush together.
2. Mix in Some Team Cook-offs!
Think about it: teamwork + fun competition = recipe for success.
MasterChef Showdown: Host your own version of a MasterChef challenge. Throw in a quirky trophy, and watch your team get cooking with fiery passion.
Cook & Care with Cooking for Charity: Get your feel-good vibes on by cooking extra for those in need. It's a win-win!
3. Toss in a Pinch of Inclusivity and Diversity
Australia's a big, beautiful melting pot. Ensure everyone's tastes are catered to, from vegans to carnivores, spice-lovers to sweet tooths.
4. Season with Local Delights
Aussie cuisine? It's a smorgasbord of deliciousness. Dive in!
Hands-on Cooking Classes: Make it more than just about cooking; make it a rollicking adventure! Discover flavours, share laughs, and yes, take selfies with your culinary masterpieces.
5. Let the Fun Simmer & Bubble Over
Once the cooking's done, it's time to kick back, share stories, and maybe have a dance-off. Let your hair down and let the connections grow.
The Tasty Benefits?
Morale Boost, Aussie Style: From a Bondi BBQ to a Melbourne MasterChef challenge, shared experiences boost team spirits higher than the Sydney Harbour Bridge.
Recipe for Team Unity: Cooking together = working better together. It's simple maths, really.
Sprinkle of Appreciation: Showing your team some love with a well-thrown party? That's the secret sauce to a happy workplace.
Alright, legends, it's time to turn up the heat and cook up some memorable work parties. Remember, it's all about the fun, the food, and the fantastic memories. Cheers to the culinary adventures ahead! 🍻🍤🍖🥗🎉